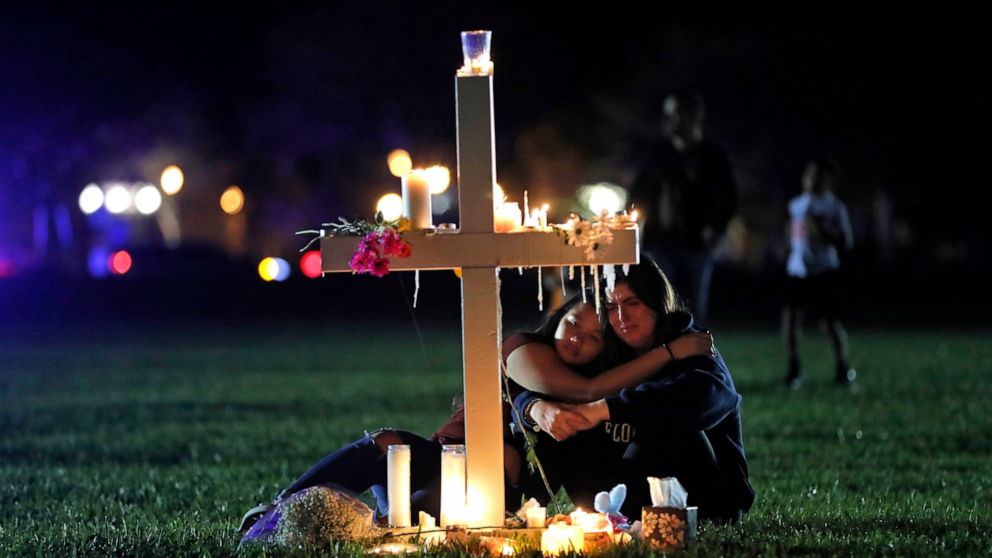 Sorrow is reverberating across the country Sunday as Americans joined a Florida community in remembering the 17 lives lost three years ago in the Parkland school shooting massacre

abcnews.go.com
On Parkland anniversary, Biden calls for tougher gun laws​
Sorrow is reverberating across the country Sunday as Americans joined a Florida community in remembering the 17 lives lost three years ago in the Parkland school shooting massacre
The school doesn't want to comply with state law because it would result in more students being arrested. But are they breaking the law?
www.lawenforcementtoday.com
Broward schools sidestep state law on Promise program that lead to Parkland shooting​
The idea behind it wasn't to reduce violence – it was to drop the large number of arrests of black teens for minor offenses.

The

Obama administration

considered it a model for other school districts to follow after arrests dropped dramatically. But it was clearly just a numbers game. The program came under attack after the Stoneman Douglas tragedy.

Critics argued it allowed the killer (Nicholas Cruz) to stay off the radar of police while he committed multiple infractions.

---------------------------------

"I want to know what the f*** happened with this kid," Kim said, beginning her tirade anew. "This s*** doesn't just happen. I bet he was shuffled through the whole f***** system without anyone ever really looking at him. I bet he was way behind grade level but got passed along anyway because principals wanted to keep their f****** promotion numbers up. I bet he was special ed and should never have even been in this school, b

ut we take crazy kids and put them in normal classrooms and think, 'Aren't we so f****** inclusive?

' I bet he was acting crazy the whole time he was here, but nothing ever happened because the administrators hid all his s*** to make this f****** school look safe.

Ignoring Death Threats

Cruz's first day as a full-time MSD student was January 11, 2016. On February 5, 2016, a woman called the Broward sheriff's office to report an Instagram post in which Cruz showed off a gun and wrote, "

I am going to get this gun and shoot up the school."

The officer who responded to the call, Edward Eason, informed the woman that Cruz's Instagram post "was protected by the First Amendment right of free speech."

Eason was wrong on both counts. Threatening to shoot up a school is a felony that, if successfully prosecuted, could have prohibited Cruz from buying a firearm. (And even if Cruz was not convicted, an arrest could have gone a long way toward law enforcement taking future reports about Cruz seriously.)

Pollack, Andrew; Eden, Max. Why Meadow Died: The People and Policies That Created The Parkland Shooter and Endanger America's Students . Post Hill Press. Kindle Edition.

------------------------

The point being, it was Obama/Biden leniency policies that enabled Cruz to fly under the radar and buy the gun legally. Now Biden is attempting to spin it all to avoid responsibility for the ugly consequences of this program. Nicholas Cruz should have never been able to legally buy the gun in the first place. Many immediately suspected Cruz was the killer. Prior behavior includes bringing dead animals to school fighting and death threats. The problem here is not gun control, it is failure to enforce student code of conduct or academic standards. Cruz was a failure in both. Also school security failures which enabled Cruz to enter the school with gun, case, and ammo. Load the gun is school and kill at random.
Last edited: