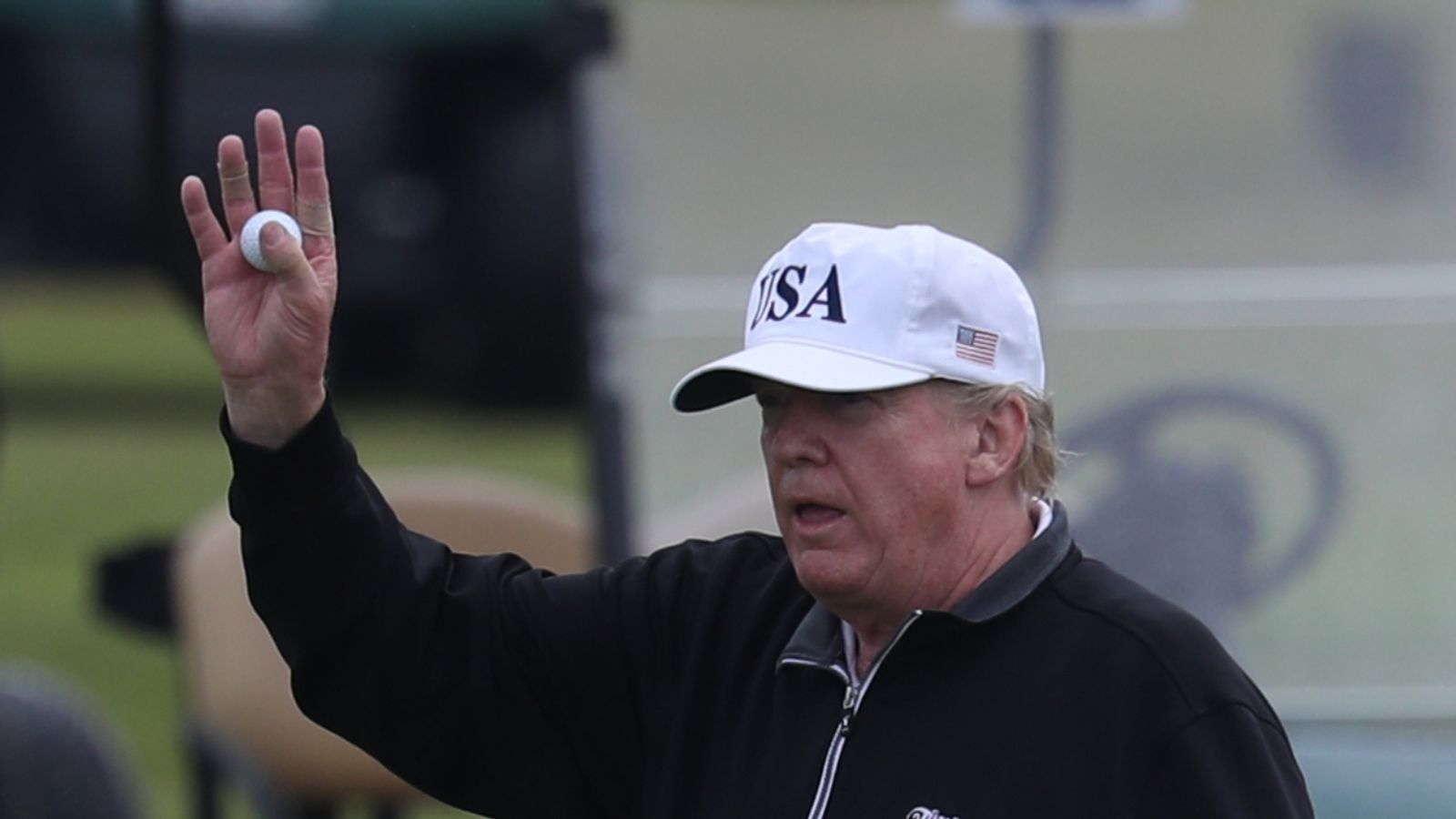 There have been suggestions the outgoing US president could boycott his successor's inauguration ceremony on 20 January.
news.sky.com
Donald Trump has been warned he's not allowed to visit Scotland to play golf during Joe Biden's inauguration as the next US president.

Scottish First Minister Nicola Sturgeon cautioned the outgoing US leader that playing a round would not be deemed an "essential purpose" for transatlantic travel into the country during the ongoing COVID crisis.

Despite being beaten in November's election, Mr Trump is still disputing the result of what he has termed a "fraudulent" vote.

This has fuelled suggestions he could boycott Mr Biden's inauguration ceremony on 20 January.

But, asked at her daily coronavirus briefing about speculation Mr Trump plans to instead fly into Scotland to play golf that week,
Ms Sturgeon said: "I have no idea what Donald Trump's travel plans are, you'll be glad to know."

"I hope and expect that - as everybody expects, not everybody necessarily will hope - that the travel plan immediately that he has is to exit the White House."

"But beyond that I don't know."
Highland burn!