In fact, let's make this easy for atheists.....
Here are some articles I've found that deal with the question---- does the bible teach slavery is a good idea?

Does the Bible condone slavery at the very least by not condemning it? This lecture examines some of the issues we need to consider.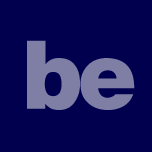 www.bethinking.org
in fact, since there are so many responses, here is my search
Then, use the blue letter bible search tool.
blb.org
Here's a screenshot of the search bar, at the top of the page.
Pick a single word--- any word-- and the wild-card feature is the asterisk * placed before, in the middle, or after the word to include variations.
the drop down menu provides 16 different translations.
In this image, I've highlighted the drop down.
So.... show us where God/Jesus actually says slavery is a good thing.