"Since passage of the Act 50 years ago, EPA has exercised this authority by setting performance standards based on measures that would reduce pollution by causing plants to operate more cleanly.
In 2015, however, EPA issued a new rule concluding that the "best system of emission reduction" for existing coal-fired power plants included a requirement that such facilities reduce their own production of electricity, or subsidize increased generation by natural gas, wind, or solar sources.
The question before us is whether this broader conception of EPA's authority is within the power granted to it by the Clean Air Act."
https://market-ticker.org/akcs-www?post=246247
So the EPA kicked in the shins and now faces restricted powers and can't make arbitrary laws.
EPA bullies, CDC bullies all faced setbacks.
One old example. They wanted to dictate MPG rules. But the refused to study and report how for every thousand pounds of weight you take out of a car to meet millage standards, the death rate for collisions goes way up.
The Environmental Protect Agency (EPA) was attempting to restrict the energy production from coal-based power plants through a regulatory cap-and-trade scheme intended to limit the emissions from electricity plants. However, by a 6-3 vote the Supreme Court said today the Clean Air Act does not...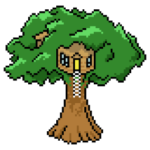 theconservativetreehouse.com
Political corruption will cause all your energy sources gas and electricity to rise and reliability to fall.