Probably not in this generation, but maybe in the next, Christians in America will likely have to stand before the courts like our fellow Lutherans in Finland.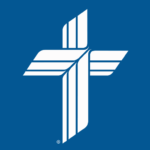 reporter.lcms.org
This is from President Harrison, a man I have great respect for. He wrote in this article:
As I write this, our good friends Bishop Juhana Pohjola of the Evangelical Lutheran Mission Diocese of Finland (ELMDF) and Dr. Päivi Räsänen, a member of the Finnish Parliament, are on trial for charges of "hate speech" for confessing what Scripture simply and clearly teaches about God's design for marriage and the sinful nature of homosexuality. They made the great "mistake" of quoting what the Bible says in Romans 1 and other passages. Their trial began on Jan. 24, the Feast of St. Timothy. It was scheduled to conclude Feb. 14, the Feast of St. Valentine. As the March issue of Reporter goes to press, we are still awaiting a verdict.
My husband pointed out that those prosecuting these men are guilty of "hate"--hatred towards Christians and their beliefs.
Hate speech would be pastors proclaiming from the pulpit that gays and those in same sex marriages should be persecuted, arrested, executed, etc. But these men didn't do that. The pastor just preached what the Bible teaches.
As goes Europe, so, soon, follows North America. Canada already has "hate speech" laws similar to Finland's. Probably not in this generation, but maybe in the next, Christians in America will likely have to stand before the courts like our Finnish brother and sister. What will we say? We will confess, as our friends in Finland have at every opportunity, that all humans are precious and created in the image of God, and that all of us are sinful and in need of a Savior, Jesus.

We preach Christ crucified. The church is cruciform (i.e., cross-shaped). That's not comfortable. It never has been. But we have a hope beyond the creature comforts of this life. Jesus promised persecution. And He promised resurrection....

A decade ago, the official (once Lutheran) Finnish church defrocked Bishop Pohjola. It expelled his vibrant and growing congregation from their building for refusing the state church's unbiblical practice of female pastors and false teaching about marriage and sexuality. What happened to Pohjola's congregation? Did it die?

No. While it lost a beautiful building, it soon rented a space from some Seventh Day Adventists. Now the ELMDF (the LCMS' newest partner church) has planted 40 congregations. When I ask my friend, the bishop, how things are going, he responds, "Every time they attack us, we grow."
Just like in the first century church.
Please pray for these men. The church in the west may not be persecuted the same way the first century church and beyond was, but it is persecuted, nonetheless, but more subtly.