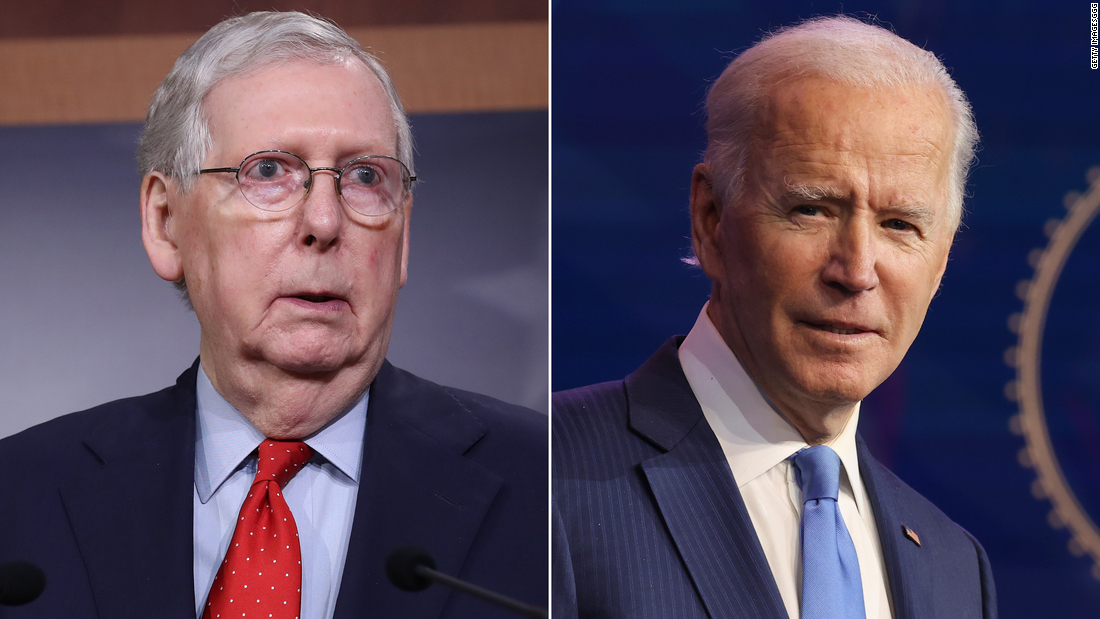 President Donald Trump is now learning, in the words of his Rolling Stones campaign anthem, that he can't always get what he wants. Sen. Mitch McConnell, on the other hand, usually does.
amp-cnn-com.cdn.ampproject.org
Putting his authority on the line, McConnell also asked his Senate colleagues not to stage any stunts when Congress meets for a joint session to ratify the election on January 6, effectively crushing the President's hopes of an 11th hour reprieve, CNN reported.