The Chinese kidnap workers and have forced labor making brick using kilns.
Evil to the core.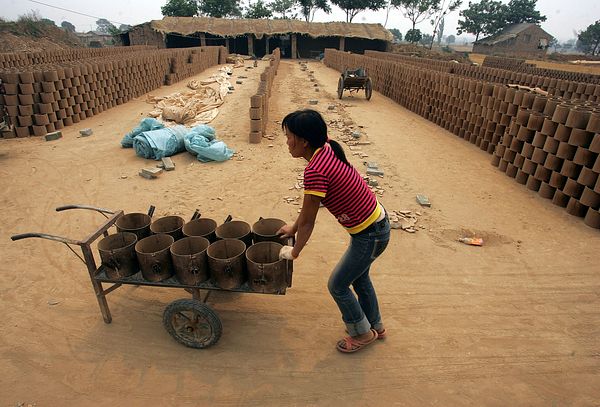 Forced labor in China receives remarkably little attention despite decades as the world's factory floor.
The first, and worst, was the incident of enslaved young and elderly people as well as adults with disabilities in brick kilns. Over a decade ago, during the summer of 2007, it became publicly known that people – many people – from rural areas were being

kidnapped and forced to work

in kilns in Shanxi province. The affair was, uniquely, kicked off by parents mobilizing together in search for their missing children. These parents scoured the countryside and, sometimes, found their children working in the kilns.

Chinese media covered the events unfolding and extensively documented the regular, traditional slavery conditions in the kilns, the organized trafficking and how local communities and authorities knew about it — and sometimes were directly involved. Eventually, the national government launched an investigation into the kilns of Shanxi, resulting in inspections of almost 5,000 kilns and rescues of

hundreds of enslaved workers, who spoke about abductions, captivity, beatings, and inhumane conditions.

In the following years the practice
Brutal atheist bondage.
White slave masters in dirty England, were paid off when slavery was ended. Not the slaves. Atheeist is famous for human rights abuse.