Hard to believe it's been 20 years. I remember I was at work when the first plane hit. My wife was at school teaching. My eldest son had just begun his freshman year in college, eldest daughter had just started middle school, and the other daughters were in Kindergarten and Preschool. My wife called me, told me that the principal had come through, telling teachers about the first plane. I shrugged it off, thinking it was maybe a cessna that had engine/flight troubles that had accidentally hit the building. I mentioned it to a few coworkers, who guessed the same. We didn't turn on the TV until my wife called that second time, at about the same time as other spouses started calling coworkers, about the second plane. No one worked the rest of the day. We watched, as did our kids in school, we found out later, all day. Never will forget that day. Didn't find out until a week later that a childhood friend of mine who worked as a firefighter, went up shortly before the first collapse. He never came back.
For the first time yesterday, I saw an interview with the two fighter pilots that were scrambled to try to intercept Flight 93 before passengers took it down. That one definitely hit me. They talked about how they scrambled so fast they didn't even have missiles loaded. They agreed between each other that one would ram the cockpit and another would ram the tail.
And it's hard to believe there's still so much that we don't know. Especially we, the people. There's a lot the government knows, but won't release. We deserve to know.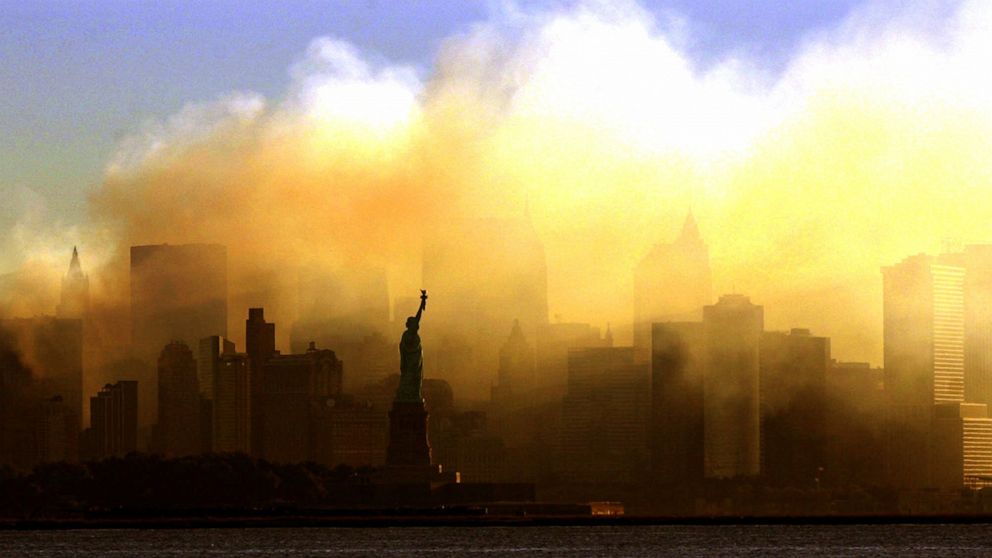 On 20th anniversary of 9/11 attack, questions, anger, revenge and death yet linger

abcnews.go.com
Very long at the link but worth a nice long read.
Sort of a rambling thread but I'd like it to be part remembrance, part discussion about the classification of the 9/11 report and what exactly is still being hidden from us.
Direct Saudi involvement? It seems that way - how else were all these guys who could barely speak english able to get vehicles and apartments and flight training and able to pull this off, without help from some powerful people. More forewarning that was ignored than what we already know about? Very likely IMO.