This website is a highly detailed image of a eukaryotic cell.
Transformation of the Cellular Landscape through a Eukaryotic Cell, by Evan Ingersoll Ingersoll Gael McGill ~ Digizyme's Custom Maya Molecular Software Biología Al Instante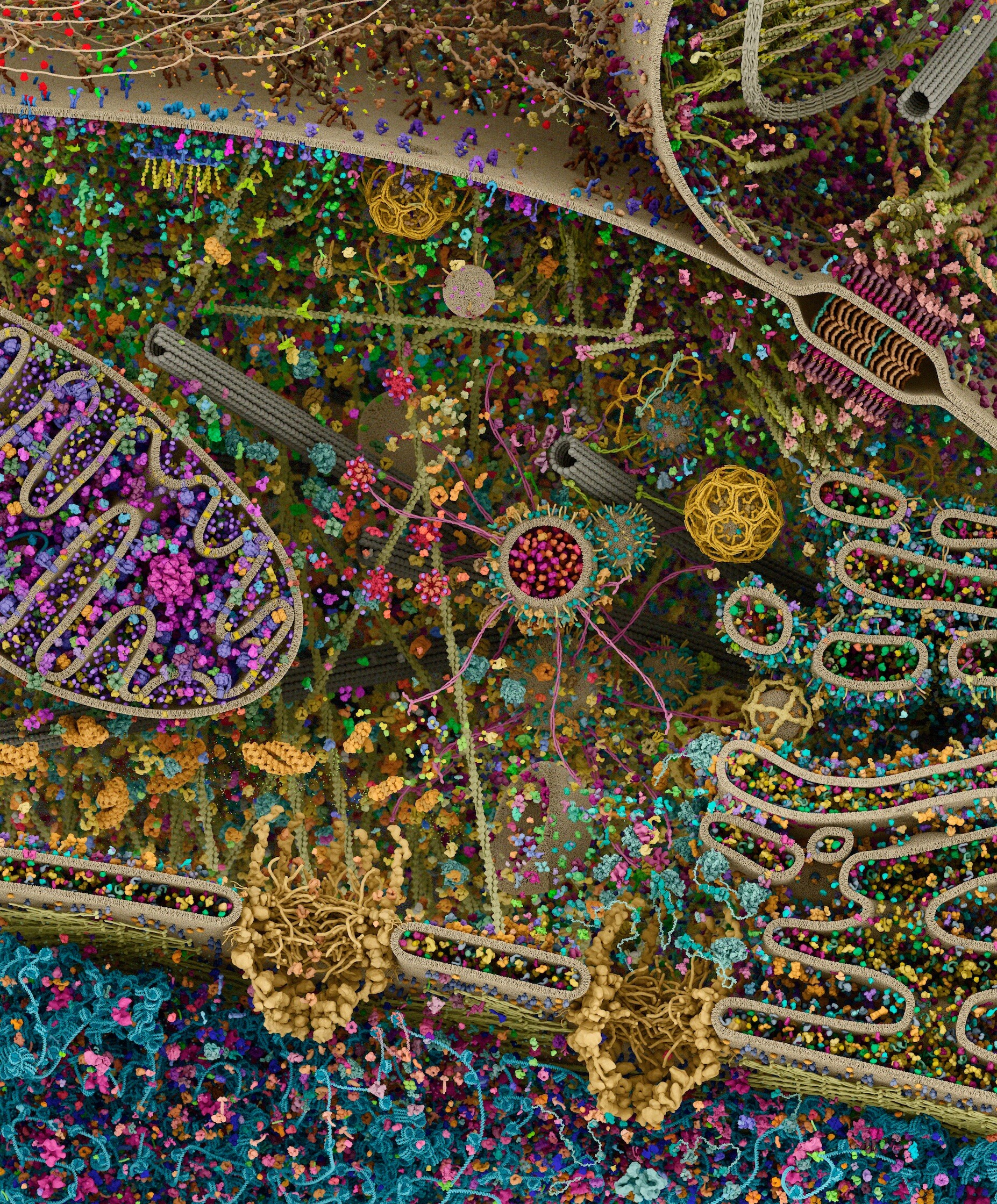 Created for Cell Signaling Technology, Inc., and inspired by the stunning art of David Goodsell, this 3D rendering of a eukaryotic cell is modeled using X-ray, nuclear magnetic resonance (NMR), and cryo-electron microscopy datasets for all of its molecular actors. It is an attempt to...

gaelmcgill.artstation.com