Obadiah 1:21
And saviours shall come up on mount Zion to judge the mount of Esau; and the kingdom shall be the LORD'S.
MORMONISM:
Some 2,000 youth received counsel from the Young Women general president March 23 on how they, like other Latter-day Saints, can be "saviours on Mount Zion."
Sister Elaine S. Dalton was the featured speaker at a family history youth devotional held in connection with the three-day RootsTech 2013 Family History and Technology Conference in the Salt Palace Convention Center in Salt Lake City. The devotional was viewed live via Internet streaming.
The reference to saviors on Mount Zion is an allusion to ancient and latter-day scripture (see Obadiah 1:21 and Doctrine and Covenants 103:9-10). It is understood to refer to the work of identifying and providing vicarious temple ordinances of salvation for those who died without the opportunity to receive them.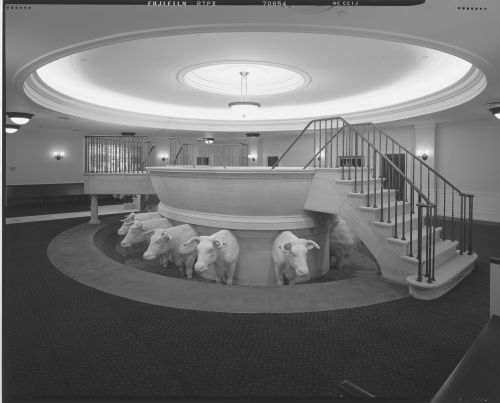 Chapter 41: Becoming Saviors on Mount Zion
www.churchofjesuschrist.org