Statistics​
So my last post was
6465 characters
, ignoring quotes. Of that, Martin quoted
79 characters
. Again, he quoted less than 100 characters from my post, or about 1.2%,
ignoring over 98%
. Here is the trend over the last few exchanges; the percentage of my posts that Martin ignored in each exchange:
94, 100, 85, 82, 44, 94, 100, 100, 98, 88, 96 and now 98.
It is a sorry record of how creationists have to ignore reality to maintain their fantasies. Sad really.
It is also telling that all Martin can argue about is: (1) his continued pretence that ID is not creationism in disguise; and (2) his SETI obsession. He has abandoned all arguments about ID being right or evolution being wrong because he knows he will get ripped to shreds.
That SETI Obsession​
Remember, this has nothing to do with ID. Sure, you can argue they are detecting design, but so are forensic scientists and archaeologists, and I have no issue with them being science. All this is is a topic Martin thinks he still has a leg to stand on, so he is flogging to death.
How funny it is that our resident 'self-proclaimed' PhD makes such silly blunders..... the pixie can't even grasp simple science.
I think it is clear by now that Martin is the one who is clueless in science. He has no clue about how science is done, no clue about the scientific method, no clue what falsifiable means.
If you were in any doubt about Martin's scientific credentials, we can look at what he considers to be science:
SETI is science , it uses science and is armed with 100s of real scientist...
To Martin, anything that uses science and is armed by enough scientists is itself science. It does not matter what those scientists are doing. Just the fact that they are there - in Martin's view - makes it science.
This is the perspective of a ten-year old! Ask a kid what science is, he is going to tell you it is what scientists do.
And this is all Martin has. His whole argument, his whole SETI obsession is based on the claim that they are scientists using sciency stuff so therefore it must be science.
For the grown-ups, this is what science actually is: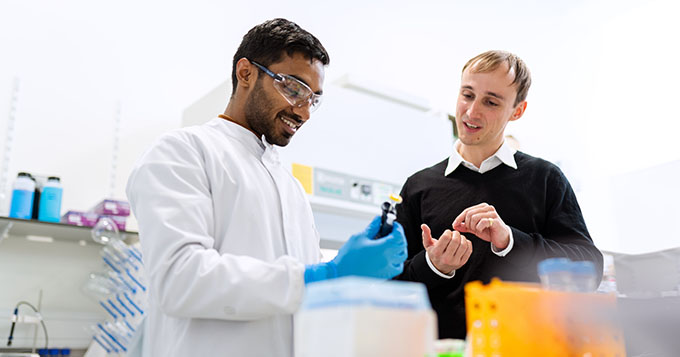 Science is the pursuit and application of knowledge and understanding of the natural and social world following a systematic methodology based on evidence.

sciencecouncil.org
Karl Popper must be turning in his grave!
yet is sad fashion ... the pix holds a lone position that SETI is not science.... silly and sad all at once but we see all the other blunders made by this poster...so it is expected. funny how pixie thinks an anonymous poster on some forum with no real scientific grounding is somehow presenting anything but a farce of an imbalance agenda. Good thing courts don't allow silly weak agenda driven rumors to count as evidence. but the Pix likes doing such.
As is usual from Martin, we see a lot of bluster and posturing, but no actual content.
He claims I hold a lone position, but he has never presented any evidence that anyone other than him thinks I am wrong. He claims I make blunders, and yet the reality is that I have beaten him in every topic we have discussed, and beaten him so soundly he refuses to even discuss the topics now.
Want to discuss plant galls Martin?
Of course not. You got shot down in flames, and did the usual Christian thing - pretended it never happened. Do you kid yourself that I blundered with that one? Somehow, I suspect you do.
ID Is Creationism In Disguise​
The Pixie Still Flounders with Logic

Sad that our 'self-proclaimed' Phd gets so tangled up in reason and logic. The Pix likes to conflate and dodge. For example the Pixie keeps 'purporting' to know that ID is really just religion... Too funny... and sad that she (or he) can't read actual ID sites and understand that ID only is about the science behind detecting design that is due to intelligence - it says nothing about who or what the intelligence is behind the evidence.
What logic is Martin claiming I flounder with? He never says. It is just a fantasy in his head; just bluster and posturing with no actual content.
Why does Martin put "purport" in scare quotes? Is it because he does not know what the word means?
Martin trots out the same tired quote he does every time. It is kind of sad he cannot present the argument in his own words.
The Discover Institute maintain this façade that ID is science, and Martin quotes from the façade. This is like saying you have seen Donald Trump because you saw a kid wearing a Donal Trump facemask on Halloween.
Look, it must be Donald Trump because he has a Donald Trump facemask!
What the quote really shows is how IDists want us to see ID. What it shows is the façade they maintain, not the reality.
How many times have I asked him this question?
And what of yourself, Martin? Do YOU think the designer is actually the Christian God?
​
Feels like it is getting on for a hundred now. He dodges it every time. He
has
to dodge it
because
ID is creationism in disguise. He cannot say he does not know or that the designer is not God, as that would be lying, it would be denying Jesus.
So why not tell the truth, and say he thinks the designer is God? Everyone knows he believes that, so why not admit it?
Because he has to maintain this façade about ID not being creationism in disguise.
The fact that Martin cannot and will not answer that question proves that his position is built on deceit. The deceit is his claim that ID is not creationism in disguise.
Remember, this is all he has left. All his other arguments about evolution and ID have been shot down. So he clings to this pretence like a downing man clinging to a stick.