That appears to be the anti-abortion message, anyway.
Man tells abortion rights activists "your body is mine" in viral video
"You have no choice. Not your body, not your choice, your body is mine and you're having my baby," a man said in response to chants from pro-abortion protesters.
When you see stuff like this, it puts the debate into a whole different context.
See also here: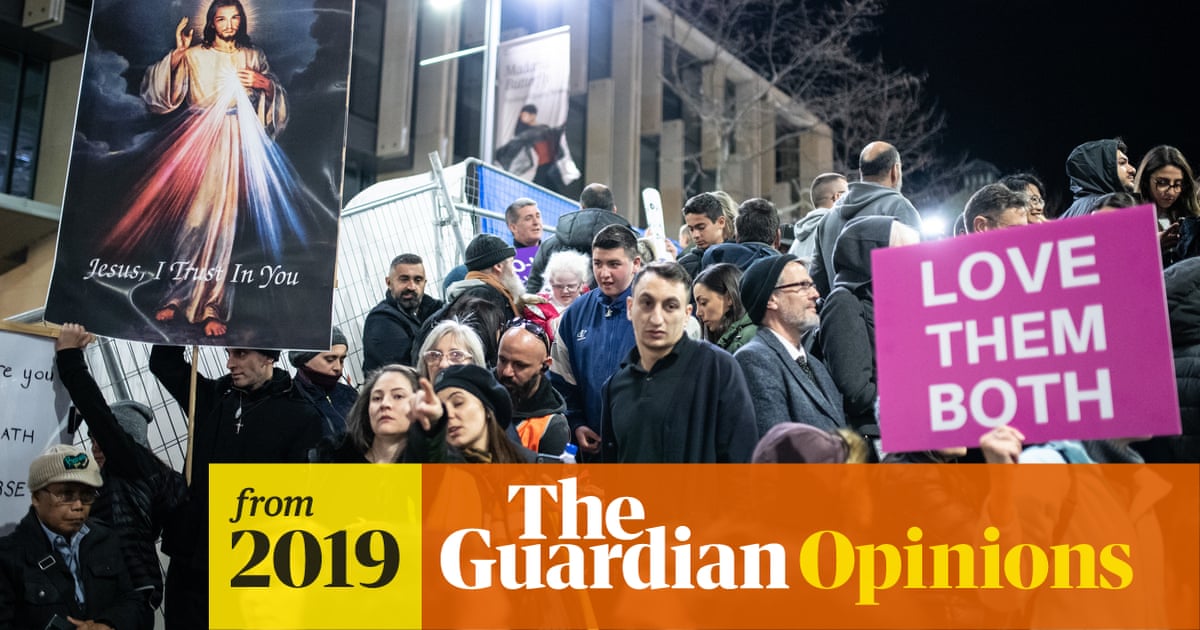 According to their own survey responses, anti-abortion voters are hostile to gender equality in practically every aspect

www.theguardian.com
...The "pro-life" movement is fundamentally about misogyny.
A Supermajority/PerryUndem survey released this week divides respondents by their position on abortion, and then tracks their answers to 10 questions on gender equality more generally. On every question, anti-abortion voters were significantly more hostile to gender equity than pro-choice voters.
Do men make better political leaders than women? More than half of anti-abortion voters agreed. Do you want there to be equal numbers of men and women in positions of power in America? Fewer than half of abortion opponents said yes – compared with 80% of pro-choicers, who said they want women to share in power equally.
Anti-abortion voters don't like the #MeToo movement. They don't think the lack of women in positions of power impacts women's equality. They don't think access to birth control impacts women's equality. They don't think the way women are treated in society is an important issue in the 2020 election.
In other words, they don't believe sexism is a problem, and they're hostile to women's rights. Pro-lifers are sexists in denial – yes, the women too.
I am kind of on the fence on this issue, but reading things like this push me away.