Did anyone else pick this up?
If not, for those who have watched
Veep
or
The Thick of It
, the following may resonate. It also hilariously incompetent.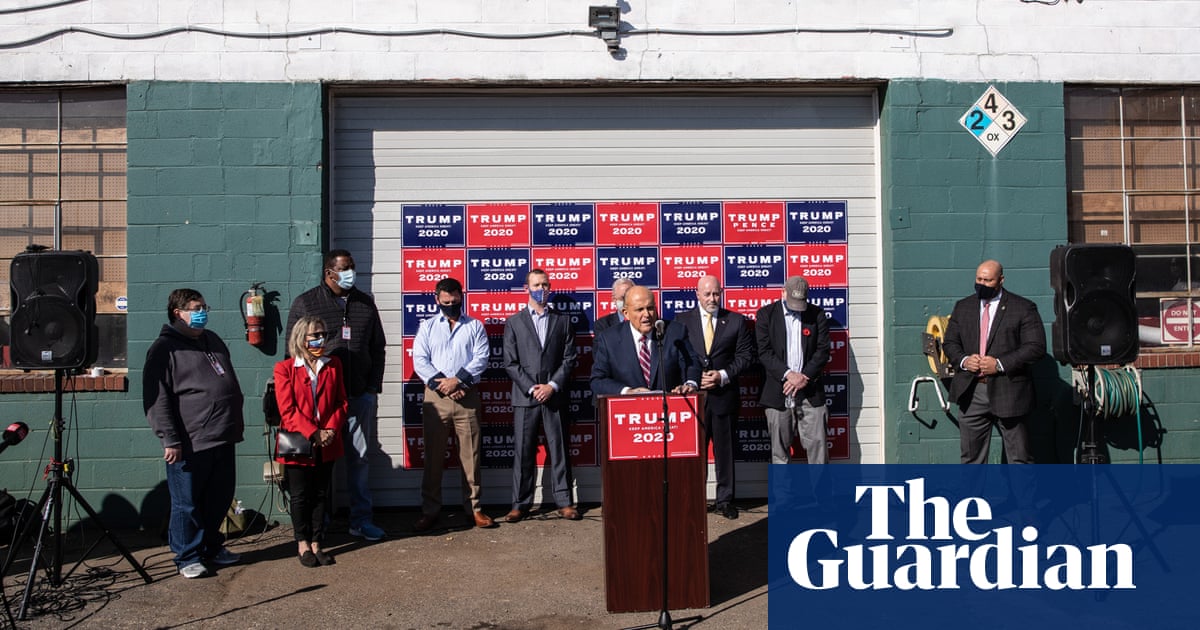 Rudy Giuliani details strategy in the car park of Four Seasons Total Landscaping, a suspected mixup with Four Seasons hotel in Philadelphia

www.theguardian.com
Donald Trump's increasingly desperate bid to hang on to the White House crossed into abject farce on Saturday, after his campaign staged a purportedly major press conference at a Philadelphia landscaping business situated between a crematorium and sex shop.

On Saturday morning, as Trump played golf and continued to baselessly accuse the Democrats of stealing the election for Joe Biden, the president announced, in a tweet that was subsequently deleted, a "big press conference" at the Four Seasons in Philadelphia.

Trump quickly altered his statement, revealing that the press conference venue was not a Four Seasons hotel, but Four Seasons Total Landscaping, a suburban business between a crematorium and an adult book store on the outer edges of the city.

"Big press conference today in Philadelphia at Four Seasons Total Landscaping – 11.30am!" the president tweeted at 9.45am.

The Four Seasons Hotel Philadelphia distanced itself from both campaign and landscaping company.

"To clarify, President Trump's press conference will NOT be held at Four Seasons Hotel Philadelphia. It will be held at Four Seasons Total Landscaping – no relation with the hotel," it said in a tweet an hour later.
I urge anyone who enjoys a good laugh to click on the article and the links to Twitter. Some of those tweets are quite brilliant.